What is the working environment like in Calcutta
#whomademyclothes: The people behind our products
In the Fashion Revolution Week we are called to take a closer look, be critical and ask: #whomademyclothes? Who actually makes our clothes, our jewelry, our scarves, etc.? And under what circumstances? On the occasion of Fashion Revolution Week, we introduce you to four of the people who are involved in the manufacture of our products. You work for various fair trade organizations in India and manufacture products that EZA Fairer Handel imports to Austria and that can also be bought at Chic Ethic.
Tara Pandey, Dehli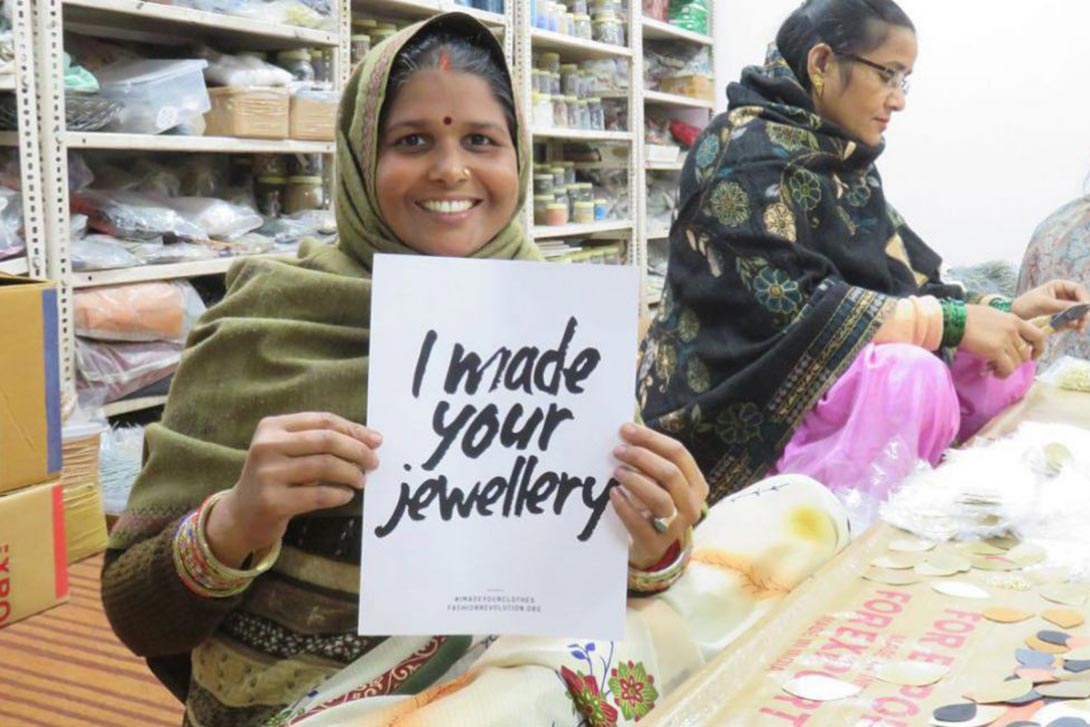 Tara comes from the Indian capital Dehli, where she lived in a slum. She used to have to work in a factory in difficult working conditions to support the family. She did the hard work for very little money - because her husband didn't earn much either, the family could barely make ends meet. Tara could neither read nor write.
Tara received an apprenticeship through the fair trade organization TARA Projects, which offered educational programs for children and women in her slum. Her sons were also supported. Today Tara is a proud artisan and, together with ten other women, is organized in a small group of women producers. With the help of TARA Projects, the women sell their jewelry in many countries, including Austria via EZA.
Chic Ethic also has products from TARA Projects.
Sandhya Ghorami, Calcutta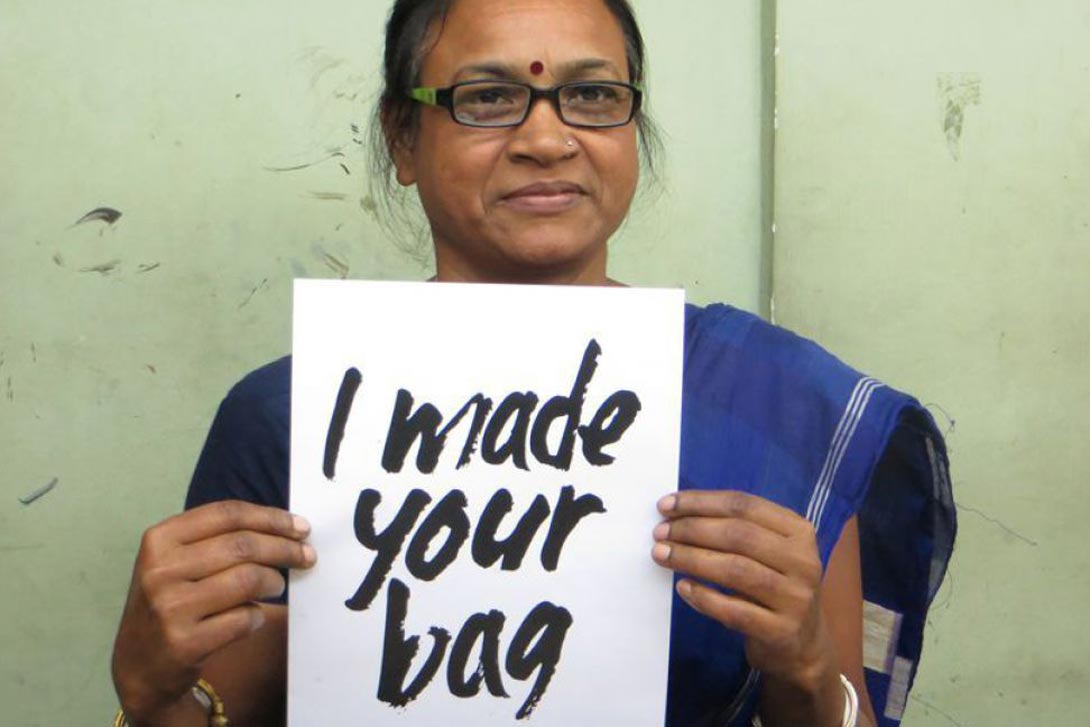 Sandhya has been working for the fair trade organization MKS in Calcutta, which manufactures leather goods, since 2103. Sandhya is 48 and has no education. When her husband became seriously ill, she had to look for work, even though she had taken care of the children at home, who were very young at the time. She did find work, but the high pressure, night shifts and no vacation became too much for her at some point: after all, she had to quit for health reasons.
At MKS, Sandhya has regular working hours, good pay, a pleasant working environment and nice colleagues. "For me, working at MKS means financial independence, social security and being able to look after my family. Working here has given me more confidence. I can now support my children and my family, "says Sandhya.
At Chic Ethic we sell, among other things, wallets produced by MKS.
Safikul Sheik, Calcutta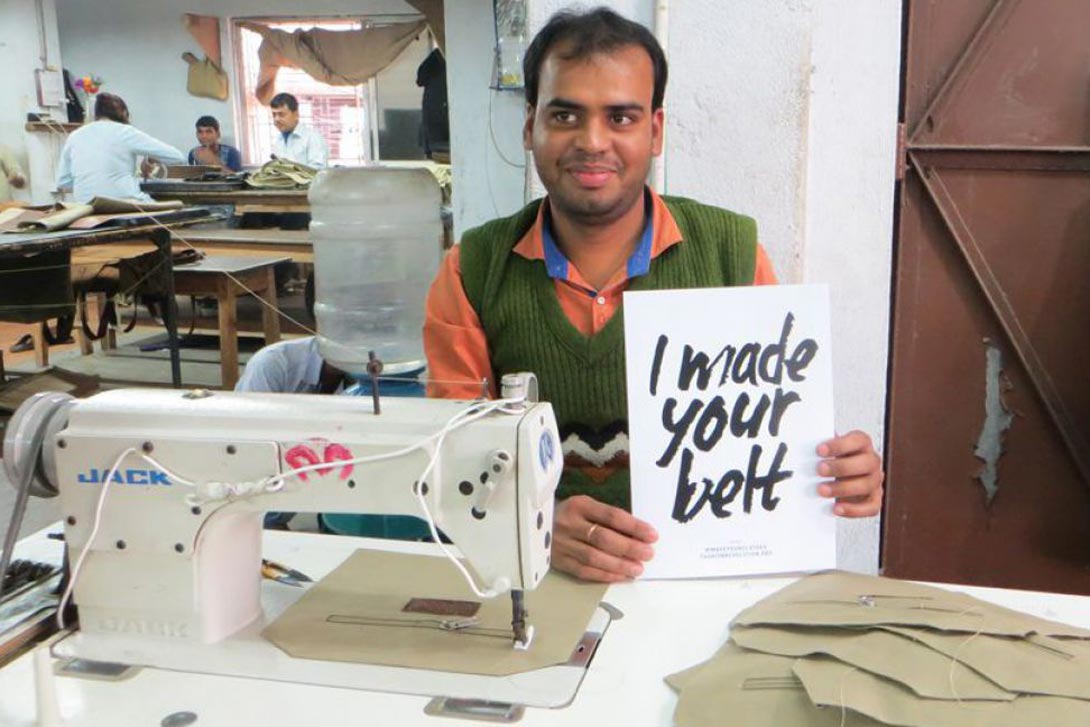 Safikul is 30 years old and has been working for the Craft Resource Center (CRC), a fair trade company from Calcutta, since 2015. He couldn't finish school and had to start work very early. After three years at CRC, Safikul has already made it to group leader.
Thanks to CRC and fair trade, Safikul and his colleagues have safe, continuous work in a friendly and familiar environment. Everyone's being treat equally. Wages are paid regularly and there are health benefits for employees.
Chic Ethic has purses, cases and other small leather bags from CRC.
Radheshyam Nag, Calcutta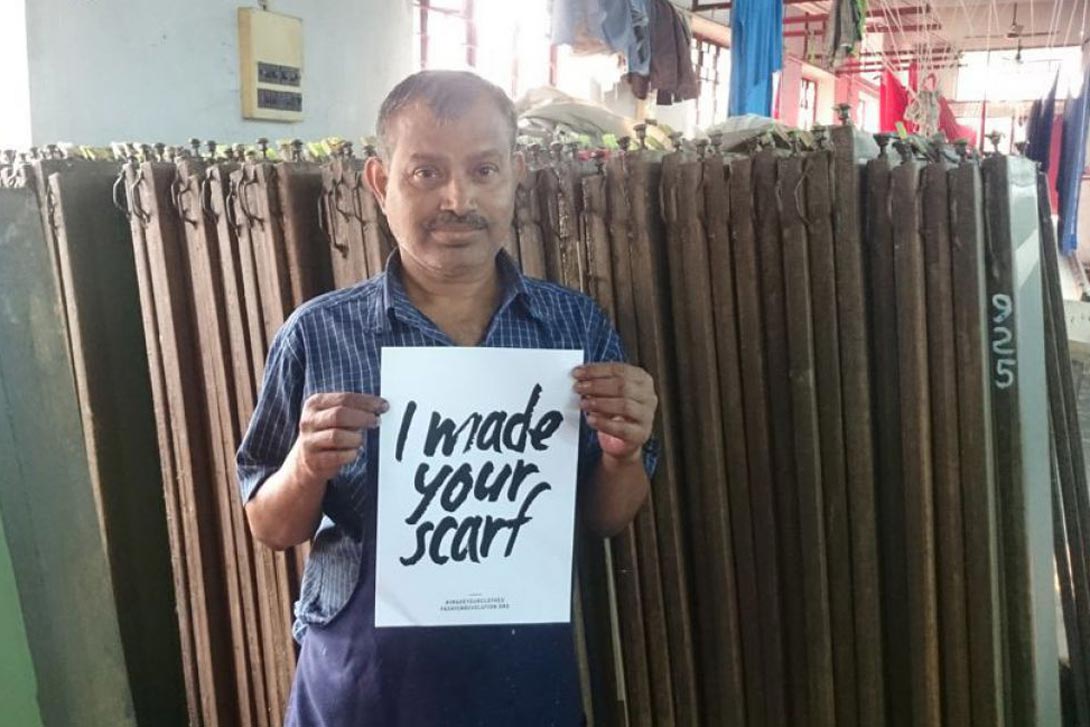 Radheshyam has been with the Equitable Marketing Association (EMA), based near the city of Calcutta, for ten years. Radheshyam was already active in the textile sector before he started working in the textile department of EMA: His father owned his own textile factory, which had to close in the 1970s because the demand for block printing declined and Radheshyam's father did not switch to more modern screen printing for reasons of cost and space could. Radheshyam then worked as an accountant and in the textile sector.
Radheshyam is very happy with the work at EMA. He is 50 and wishes to work there until retirement. "For me, working at EMA means financial independence and more self-confidence. I can take care of my family with the income, "he explains.
Chic Ethic has scarves and leather goods from EMA.